Our most popular articles
In this article, you'll find 41 ways to immediately cheer yourself up. Keep on reading and you'll be sure to lighten up your day!

Happiness is within reach, we just need to monitor our habits to achieve it. Here are 15 habits to do exactly that so you can stay happy.

Does the ability to work remotely increase employee happiness? And how does this impact their overall happiness? Our latest study provides the answers.
We analyze 100's of studies.
So you don't have to.
Our latest case studies
At Tracking Happiness, we're dedicated to helping others around the world overcome struggles of mental health.
In 2022, we published a survey of 5,521 respondents and found:
88% of our respondents experienced mental health issues in the past year.
25% of people don't feel comfortable sharing their struggles with anyone, not even their closest friends.
In order to break the stigma that surrounds mental health struggles, we're looking to share your stories.
No matter who you are, where you're from, or what you've struggled with, we want to share your story. Please visit this page to learn more.
"I tried to keep a smile on my face and pretend all was great, but deep inside, I had this sadness, bitterness, and anger. I was in denial that something was wrong, and in my mind, if I admitted it, it would confirm what I knew all along. That I was a failure at being a mom. I even compared myself with other moms. Imagine that! I tried to hide it from the world."

"Wondering why you are different and why you can't do or struggle with certain aspects of life, is an uphill battle. We have to accept that we are different. Decide how you are different and deal with that. How are you different from others? What do you struggle with? Are there any adaptations you can make to make things easier - even if it is not considered the norm?"

"The defining moment came in December 2021 when I was diagnosed with PTSD, a diagnosis that would forever change my life for the better. I now had a thing…something which I could identify…no longer just treat the symptoms but finally dig down to the root cause."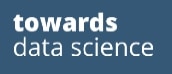 Our latest articles
Do you find it hard to stay positive in some situations? In this article, I'll show you 6 tips to help you stay positive in a negative situation (that actually work!)

Too much negativity can lead to feelings of discouragement. To prevent this, here are 5 tips to help you stop feeling discouraged.

What if you want to read more, but don't like wasting time on a book that isn't worth it? Here are the best books I've read this last year, and I can 100% vouch for them!
💡 By the way: Do you find it hard to be happy and in control of your life? It may not be your fault. If you want to start feeling better, we've condensed the information of 100's of our articles into a 10-step mental health cheat sheet to help you be more in control. 👇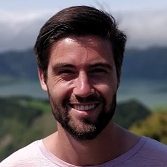 Being Happy Is Freaking Hard!
But it doesn't have to be! These 10 tips will protect you from anything that's trying to steal your happiness!