Our most popular articles
Happiness is within reach, we just need to monitor our habits to achieve it. Here are 15 habits to do exactly that so you can stay happy.

In this article, you'll find 41 ways to immediately cheer yourself up. Keep on reading and you'll be sure to lighten up your day!

Does the ability to work remotely increase employee happiness? And how does this impact their overall happiness? Our latest study provides the answers.
We analyze 100's of studies.
So you don't have to.
Our latest case studies
At Tracking Happiness, we're dedicated to helping others around the world overcome struggles of mental health.
In 2022, we published a survey of 5,521 respondents and found:
88% of our respondents experienced mental health issues in the past year.
25% of people don't feel comfortable sharing their struggles with anyone, not even their closest friends.
In order to break the stigma that surrounds mental health struggles, we're looking to share your stories.
No matter who you are, where you're from, or what you've struggled with, we want to share your story. Please visit this page to learn more.
"Drugs and alcohol were common place and I was constantly moving around. That's not to say that my parents were using in front of me, just that it was fairly obvious as to what was going on. Because of this, I actually grew up attending AA meetings and was introduced to "recovery" pretty early on.…

"When I got home, I was burnt out and severely depressed. I couldn't get out of bed for a long time. My fiance took me for walks, helped me bathe, and brought me bland foods. With the help of my psychiatrist and therapist, I was able to get on a course of therapy and medication…

"What therapists would label as "mental health" issues—as I've aged and grown perspective in my life, I would have to disagree wholeheartedly. Unstable environments and adults that failed to protect me from predators were the sole contributors to my unstable years."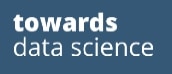 Our latest articles
In our ever-changing and hectic world, we could all use a little inner peace. But what is inner peace exactly? This article will show you, with 7 actionable ways to achieve inner peace for yourself.

Questioning things is fine but can cause stress if done in excess. Here are 5 tips on how not to question everything and be more carefree!

We've interviewed 5 people with with eating disorders that were helped by therapy. Here are their stories and what helped these people most.
💡 By the way: Do you find it hard to be happy and in control of your life? It may not be your fault. To help you feel better, we've condensed the information of 100's of articles into a 10-step mental health cheat sheet to help you be more in control. 👇