What is tracking happiness exactly?
Tracking happiness is actually very simple and takes less than 5 minutes per day.
The entire method is based on three simple ideas:
Step 1:
Determine your daily happiness rating
Rate every single day based on your feeling of happiness, on a scale from 1 to 10.
From the day I started working, I have always wondered if I really enjoyed my job. After analysing my happiness throughout my entire career, I have finally found the answer to these questions. Join me on this happy journey that starts on day 0 of my career, and find out how you too can find out if your work makes you happy!
In today's world that's filled with social media walls, a high level of social awareness and continuous advertising, it might seem difficult to remain happy everyday. But that's still your goal, right? We all want to be happy every single day. So what's keeping us from being happy? This article will cover powerful and actionable methods that you can use today in order to become happy.
Sleep is becoming more important to me as I'm getting older. In this unique analysis, I have tried to quanity the effect that sleep has on my happiness.
Who runs Tracking Happiness?
My name is Hugo, and I'm from the Netherlands. I have a Bachelor's Degree in Engineering, a passion for data and statistical analysis and am an expert in happiness.
I've tracked my happiness every day for 5 years in a row. And I'm now using my knowledge to inspire you to prioritize your happiness. You see, I'm a strong believer in what gets measured gets managed. I want to show you what I - and many others - have learned while tracking your happiness.
My Happiness Essays have reached thousands of people around the world and have been shared in many places.
With my data, I have inspired hundreds of others to also track their happiness. And I'm hoping this number will only grow more!
Loving words from the Tracking Happiness community
Sanjay
I have to say, I wasn't sure what to expect at first, but it was eye-opening after just a few days of consistent tracking.
Lily
The Happy Blog made me think about the negative aspects of my life that I can mitigate. Thinking about their direct effects on my life will hopefully make a positive impact.
Emily
Tracking happiness every day has become a key habit in my life, something that really helps me grow as a person!
David
You've inspired me to try journaling again, but most importantly to create my own happiness tracking spreadsheet!
If you want to be happy, then have a look at these simple things to let go of to be happy! This article contains 17 pieces of actionable advice that you can use right away in order to become happier!
November 2018 was highlighted by the beautiful colors of Autumn. Amidst a very busy month, I found happiness in the simple things of life. I want to show you how these simple things made me happy in this Monthly Happiness Report!
This is the world's first happiness prediction model. This essay explains how it's been built from start to finish, with numerous animations and supporting visualizations. It's actually the most in-depth happiness essay I've ever published.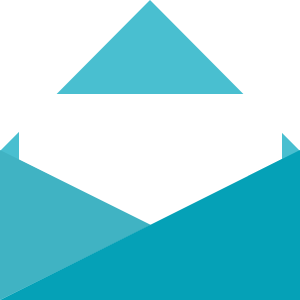 Get access to all my templates & stay up to date!
I'll send you a periodic update.
I try my best not to annoy you
I will NEVER share your e-mail