Join thousands of people who follow Tracking Happiness to understand 100% of their happiness.
As seen on




---
What is Tracking Happiness about?
The goal of Tracking Happiness is to help you understand 100% of your happiness so that you can take action and actually become happier.
By understanding our own happiness, we are better able to steer our lives in a happier life.
How do we want to reach our goals?
By publishing articles on happiness topics with actionable tips that you can use right away.
By showing you how you can track your happiness.
By sharing tips and experiences from within our community of happiness trackers.
---
How did Tracking Happiness start?
Tracking Happiness started as a very simple blog. The first blog post was published in April 2017.
At the time, I had a simple goal:
I wanted to share with others how powerful tracking my happiness was, and how it has positively influenced my mental health, self-awareness, and my life in general.
Over time, this website slowly transformed into something bigger. I published a number of big data-driven posts, like the effect of sleep on my happiness, engineering a happiness prediction model and yearly happiness reviews.
This attracted people who were also passionate about tracking happiness, journaling and learning to understand what influences our mood.
Some of these people started sharing their thoughts and wrote articles that would be published on Tracking Happiness.
Over the years, Tracking Happiness has become more than a blog.
We now have thousands of subscribers.
We create tools for happiness trackers around the world.
Our studies have been featured in high-profile news-outlets, like Forbes.
Our articles are written by happiness trackers, who share evidence-based tips, personal stories and case studies.
Who runs Tracking Happiness?
---
Hugo Huijer
I'm Hugo Huijer, and I run Tracking Happiness.
Here are some things that you probably don't need to know about me:
I like to try new things, like skateboarding, drawing & traveling.
As of 2021, I've tracked my happiness on 2,592 days, with an average happiness rating of 7.779.
My favorite snack is a cinnamon bun (with a fresh coffee!)
I quit my job as an engineer in 2020 to focus full-time on Tracking Happiness.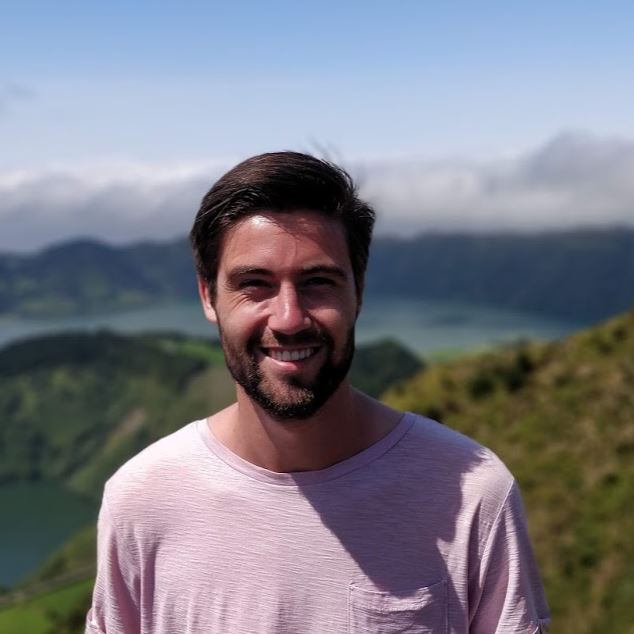 Hearing from our readers makes me extremely happy.
Want to reach out, say hi, or give me feedback on the way I dress?
Connect with me on LinkedIn or reach me at hugo (at) trackinghappiness (dot) com.
---
Our team
---
What can Tracking Happiness mean for you?
Here's what some readers and members of our community have said:
Sanjay
I have to say, I wasn't sure what to expect at first, but it was eye-opening after just a few days of consistently tracking my happiness while reading the blog.
Justin
I've had the pleasure of using Hugo's happiness tracker for a couple of months now. Tracking your happiness will instantly show aspects in your life that you might want to improve. I can definitely say that it has changed my life.
Lily
Tracking happiness every day has become a key habit in my life, something that really helps me grow as a person! Being aware of what influences my happiness is a life-changer.
Emily
You've inspired me to try journaling again, but most importantly to create my own happiness tracking spreadsheet!
---
Join thousands of people who follow Tracking Happiness to understand 100% of their happiness.
As seen on