Prioritize Your Mental Self-Care With These 10 Powerful "Cheats"
Here are 10 evidence-based tips to improve your mental health instantaneously when you need to take care of yourself!
Receive our cheat sheet and implement these tips right away.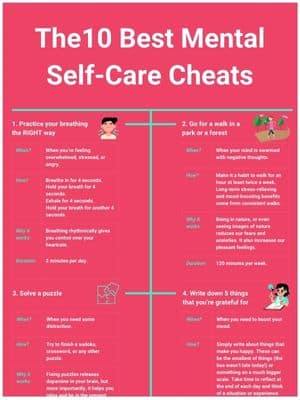 We've helped thousands of our readers with:
Dealing with sleepless nights.
Overcoming anxiety.
Learning to stay calm no matter the circumstances.
Finding structure in life.
Being authentic and true to yourself.
By entering your email address you agree to receive emails from Tracking Happiness. We'll respect your privacy and you can unsubscribe anytime.