Popular
Do you struggle with body positivity? Here are 5 tips that will help you be more positive about your body, and happier in life as a result.

Does the ability to work remotely increase employee happiness? And how does this impact their overall happiness? Our latest study provides the answers.

In this article, you'll find 41 ways to immediately cheer yourself up. Keep on reading and you'll be sure to lighten up your day!
We analyze 100's of studies.
So you don't have to.
Latest case studies
"The pressure I placed on myself only compounded my emotions. I was afraid to tell other people outwardly. I dropped hints to people in hopes someone would just ask because the humiliation of opening up felt too heavy a burden."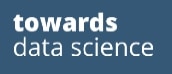 💡 By the way: If you want to start feeling better and more productive, we've condensed the information of 100's of our articles into a 10-step mental health cheat sheet here. 👇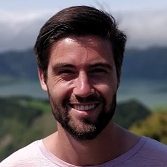 Instantly Improve Your Mental Health For Free
Thrive under stress and crush your goals with these 10 instant tips for your mental health.
Latest articles
Do you find it hard to figure out what you want in life? It's not easy, but nothing worth having is, so here are 4 tips to help you.

Dwelling on things that happened has never helped someone. Learn how to stop dwelling and free yourself from negativity with these 5 tips.

Assertiveness is an important skill to develop and can be a great tool, as long as you know when to use it. Being assertive helps you create better relationships. This article will show you how!

Slowing down may sound like the antonym of living a fast-paced and efficient life. But that's not actually the case, just like the US military says "slow is smooth and smooth is fast". Here are 7 ways to slow down more in your life.

Every so often, we all feel a little frayed and burnt out. When you feel like this, your body cries out for self-compassion. You can show yourself kindness by helping rejuvenate your mind and body. 

A thick skin helps you accept criticism and grow as a person. Here are 6 simple ways to develop a thick skin.

There are many benefits to talking less, both socially and psychologically. Here are 4 strategies to talk less and listen more that will help you and others enjoy conversations more.

Surrendering does not mean succumbing to a life of obscurity. Knowing when and how to surrender can help us remove unnecessary stressors and increase our happiness and well-being. 

Knowing when to quit is a skill. For most of us, this decision is riddled with anxiety and fear. Here are 5 tips to help you decide!