Popular
Do you struggle with body positivity? Here are 5 tips that will help you be more positive about your body, and happier in life as a result.

Does the ability to work remotely increase employee happiness? And how does this impact their overall happiness? Our latest study provides the answers.

In this article, you'll find 41 ways to immediately cheer yourself up. Keep on reading and you'll be sure to lighten up your day!
We analyze 100's of studies.
So you don't have to.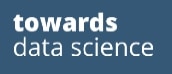 💡 By the way: If you want to start feeling better and more productive, we've condensed the information of 100's of our articles into a 10-step mental health cheat sheet here. 👇
Get Our FREE Mental Self-Care Cheat Sheet
Thrive under stress and crush your goals with these 10 instant tips for your mental health.
Latest Articles
Letting your guard down is a sign of courage and strength, and it helps you deepen your connections. These 5 tips will help you let your guard down.