Examples Of Materialism And How It's Keeping You From Being Happier
"Everything we own must fit into our car" - Kelly
Materialism can potentially be a reason for why you are currently feeling anxious or unhappy. But you might not even know it yet. That's why I have done some asking around and want to share multiple examples of materialism that are relatable, actionable and real. Like Kelly, who sold 90% of her belongings and is now living out of a car.
Why is materialism is keeping you from being happier? Because once you fix your anxiety with buying extra stuff, you enter a dangerous cycle:
You buy something impulsively
You experience a "dopamine fix" during which you are briefly happier
That short-term happiness starts to stagnate and then declines again
This decline in happiness fuels your deprivation and anxiety for more materialistic purchases
Rinse and repeat
While the first example of Kelly is a rather extreme example of countering materialism, this article contains plenty of inspiring ways to fight materialism that you can learn from. In the end, it's up to you to decide how much possessions you need and want, and at what are you happy with what you already have. I want to show you how to get to that happy place.
A significant part of your happiness is a result of your personal outlook. Being aware of your own emotions and mindset is a vital step towards happiness. This is covered in-depth in the section Internal Happiness in the biggest guide on how to be happy available online.
Materialism definition
Materialism is defined in many ways. The definition of materialism that I want to cover in this article is the seemingly growing tendency towards products over experiences and spiritual values.
Wait. What?
Yes, for those of us who aren't yet familiar with the concept of materialism, here's how Google defines it:
Materiarlism definition: a tendency to consider material possessions and physical comfort as more important than spiritual values.
So what is the issue here? Why am I writing this article about examples of materialism and why you need to fight it or else you'll never be happy?!
Though it's not this extreme, materialism is one of the reasons why people might be relatively unhappy. In short, this is because humans are very good at adapting to new things quickly. This is part of the hedonic treadmill that plays a huge role in what happiness really means for us. (more on that later)
When we upgrade our smartphone to the latest model, with thrice as much RAM and quadruple the number of selfie cameras, then we are unfortunately very quick to adapt to that new level of luxury. Therefore, this level of materialism doesn't result in sustainable happiness.
In contrast, spending that same amount of money on experiences and spiritual values allows us to relive these moments after they have passed. Going on an amazing road trip or buying a subscription to the local zoo has more upside potential for our happiness because we can relive these experiences after they have passed.
What a stupid example of materialism!
If this is what you're thinking right now, then allow me to share some better, actual examples of materialism with you.
Examples of materialism
A concept such as materialism can be difficult to understand without any specific and actual examples. I wondered how to get real-life examples of how materialism can be encountered in today's world and thought "why not ask others?".
Therefore, I've asked four others to share their stories of how materialism has affected their happiness and what they've done to counter it.
How to be less materialistic
From our examples, we've learned quite a bit of actionable advice already:
Wait a week before purchasing anything. If you still want it after the week has passed, then you're good to go
Monitor your spending, so you're aware of how different purchases influence your financial situation
Be grateful for what you already have
Realize that experiences are more correlated to long-term happiness than possessions are
Sell or give away stuff that has no use (especially when you forgot about its existence!)
Instead of buying something new, do something new instead
Again, it's important to know that materialism is not a bad thing by default.
There is nothing wrong with having things, as long as these things don't obscure your appreciation for the moment at hand or the things you already have.
Examples of materialistic items
Just as I was researching this article, I thought of the following question: "At what point should a person consider the topic of materialism?"
In other words, which items are most often purchased without any real use by people who are materialistic? So I went back online to research some examples of which items best fit the label "materialistic". Here's what I've found:
The latest smartphone model
Bigger house/apartment
A newer car (because it already has 50 miles on it!)
Flying Business Blass instead of Economy
Eating out instead of cooking your own dinner
Paying for TV channels you hardly ever watch (for that one time you want to watch Game of Thrones)
An expensive rental car for when you're on holiday
Purchasing a vacation home or a timeshare
Buying a boat
Buying expensive sports gear when you're only just starting out (because I at least want to look good)
A way too expensive engagement ring
The latest clothes from the top-brands (because my old clothes are "really" worn out)
New pieces of furniture (because you've had the same living room layout for 2 years already!)
Etc
Etc
 * I've added some sentiment within brackets to some examples of materialistic items, which you may or may not recognize. 😉
If you're reading this right now while also planning on purchasing any of these items, then I want you to really consider the following question:
Is my happiness REALLY going to increase in the long term after buying this new thing?
This is one of the most important questions when dealing with materialism, which brings me to the final point of this article:
How materialism does not result in sustainable happiness
As discussed in an earlier example in this article, humans are quick to adapt. This is both good and bad.
It's good because we can better deal with negative events in our life this way.
It's bad because we quickly adapt to that $5,000 purchase and consider it the "new normal"
This is called hedonic adaptation.
I explained it with the following example in my essay about "What Is Happiness?"
Think of a big salary bump. You receive a raise of 50%! Congratulations, you now have money to spend on all kinds of things that make you and your family happy! Will that happiness sustain into the future? Unfortunately not. Instead of appreciating the luxury of your raise, you will grow accustomed to this extra money and will slowly take it for granted.
This hedonic adaptation fuels a vicious cycle that a lot of people fall victim of:
We buy something impulsively
We experience a "dopamine fix" during which we are briefly happier
That short-term happiness starts to stagnate and then declines again
This decline in happiness fuels our deprivation and anxiety for more materialistic purchases
Rinse and repeat
Do you see how this cycle can quickly spiral out of control?
That's why I focus on spreading the benefits of having self-awareness, and why tracking happiness is important and how to start journaling here on the Happy Blog.
It's because these skills can help you break these cycles.
After all, you are responsible for your own happiness. Only you can steer your life in a direction that fits you perfectly. Just like Kelly did in our previous example by selling 90% of her stuff. She became aware of what made her happy and broke the cycle of materialism and made some drastic changes.
You can only truly make these drastic changes in your life if you are aware of what happiness means to you on a personal level.
It's why I've been tracking my happiness for over 5 years now. I believe that you can be happier. You just have to find out how to be happier.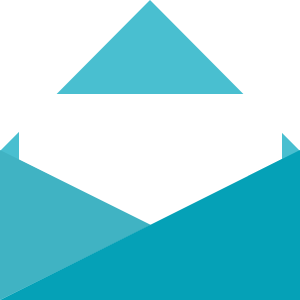 You can be happier. Discover how with my free template!
Track your happiness every day

Learn more about what makes you happy

Receive my custom template for free
Closing words
I hope that you now know how materialism can negatively affect your life. These examples have shown me how there are different ways to recognize and fight this potentially bad habit.
Now, I want to hear from you!
Do you want to add more typical examples of materialistic things? Do you have a much better example of how you countered materialism? Do you disagree with something I said in this article?
I'd love to hear more from you in the comments!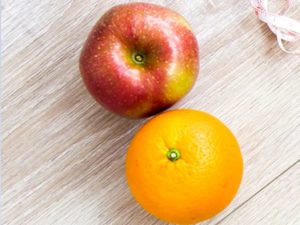 Everybody says that comparison is the thief of joy. But just how true is this statement. This article is about how comparing yourself to others can affect your happiness. Is it true? Does comparing yourself to others make you less happy?
It sometimes seems hard to keep a level head in the chaotic and stressful world we live in today. A skill that we should all learn to develop is called emotional self-awareness. This article is about how you can train this skill for yourself. It contains a lot of actionable examples of how emotional self-awareness can be recognized, trained and optimized!