For some of us, happiness isn't easy to come by. We work so hard to be happy that sometimes we end up chasing the wrong things and feeling emptier than when we started.
So what's the secret of genuinely happy people? For starters, happy people choose to look at the brighter side of life. They find joy and meaning even in the simplest of things. They never miss an opportunity to be kind, grateful, and present. But these are just some characteristics of truly happy people.
We can often get caught up in fleeting pleasures or superficial goals. But if you want to experience true happiness, keep on reading and learn from the common traits that happy people share!
Explaining happiness in the simplest ways
Each of us may define happiness in different ways.
It can be an expression of positive feelings or an experience of pure bliss. In psychology, happiness is described as an emotion of joy and satisfaction and can be associated with overall well-being.
Furthermore, we all have different sources of happiness. Personally, spending time with my favorite people and having the ability to take care of myself can make me happy. For some, it can be cuddling with their pet or traveling to their dream destination.
But as humans, there's a universal way to explain how we experience happiness.
Where does happiness come from?
From a biological perspective, our bodies produce certain chemicals that regulate our moods. There are chemicals known as "happy hormones" that promote good mood and positive feelings. These include:
Dopamine (the "feel-good hormone")
Serotonin (also regulates sleep and digestion)
Oxytocin (the "love" hormone)
Endorphins (which also relieve pain and stress)
So what does it feel like when you're having positive experiences and higher levels of these happy hormones? Some signs that you are happy may include:
Feeling satisfied and rewarded.
Relaxing and experiencing less stress.
Having enjoyable relationships with people.
Sharing your joy with others.
Being more open to where life takes you.
💡 By the way: Do you find it hard to be happy and in control of your life? It may not be your fault. If you want to start feeling better, we've condensed the information of 100's of our articles into a 10-step mental health cheat sheet to help you be more in control. 👇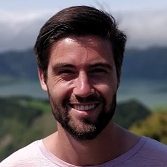 Being Happy Is Freaking Hard!
But it doesn't have to be! These 10 tips will protect you from anything that's trying to steal your happiness!
10 characteristics of happy people
Want to nurture genuine happiness in your life? Here are some lessons you might pick up from happy people:
1. They have a good sense of humor
Whether it's cracking a joke or being able to laugh at themselves, happy people appreciate humor. No matter what situation they're in, they have the ability to relax, enjoy themselves, and not take anything too seriously.
So if you want to kickstart your journey toward real happiness, the first step is to let loose and have fun!
If you're willing to take this one step further, here are some tips on how to laugh at yourself more often.
2. They find joy in little things
Some people don't need much to find happiness. They don't really care about material things or grand gestures. It doesn't take a lot to make them smile or feel appreciated.
Happiness is all about celebrating our wins, no matter how tiny they are. It's about reminding ourselves that what we have is enough. It's about honoring our childlike desires and enjoying life's simplest pleasures.
So if something sparks joy, don't hesitate to go for it! Find out what makes you happy and do more of it!
3. They see the good in others
When you meet happy people, you'll notice that they are always warm, kind, and never judgmental. They see the best versions of people and bring out the goodness in them.
If you want to be happy, don't exert too much effort on criticizing others and trying to change them.
Instead, accept people for who they are and focus more on how to have a more meaningful relationship with them.
4. They avoid toxic people
Happy people are open to getting to know everyone. But when they recognize the red flags, they know how to steer clear of toxicity.
They know who is worth keeping and who will only compromise their peace and steal their joy.
Being happy means that you surround yourself with positive people. No matter how hard it can be, cutting ties with those who will only hurt you is key to happiness.
If you want more help, here are 10 signs of toxic people and how to recognize them.
5. They avoid comparison
In the age of social media, it's inevitable to compare ourselves with others and think that their lives are better than ours.
As a result, we try so hard to keep up, thinking that achieving a certain level of perfection will make us truly happy.
But happiness isn't about having an "Instagrammable" life. It's about being comfortable in our own skin and embracing our own journey. If you want to be genuinely happy, shift your focus inwards and keep doing you!
6. They focus on the present
Happy people know that life is too short to have regrets, so they make the most out of the present moment.
If you want to experience true happiness, don't dwell in the past or worry too much about the future.
Spend quality time with your loved ones. Take a break to relax and enjoy yourself. Do the things that you love now rather than waiting for life to get "better." You'll end up happier with zero regrets!
7. They are optimistic
Happy people are masters of positive thinking. For them, the glass is always half full and there's always a light at the end of the tunnel. They look at the brighter side of things no matter how challenging the situation is.
Changing your outlook in life can do wonders for your level of happiness. If you're having a tough time, being more optimistic will surely help you get through it.
Here's one of our best articles that discusses how to stop being a pessimist.
8. They live a simple life
The happiest people are not necessarily the ones with the biggest houses or millions in their bank accounts. They may be living in a humble home and have just enough to get by. But they are content.
Being happy means that you can appreciate simplicity. You know that your life's worth doesn't depend on wealth or status. As they say, the best things in life are free anyway!
So if you're up for it, why not try to simplify your life a little?
9. They are always grateful
People who are happy believe in the value of gratitude. They show their appreciation in every way they can and return the kindness that they receive from others.
Acknowledging every moment, experience, and blessing that we have allows us to live an abundant and happy life. Now, this is your cue to think about one thing that you're grateful for today!
10. They are successful
A recent study has confirmed that happy people are indeed the highest-performing people. They tend to be more creative at work, get along better with their team, take fewer sick days, and are more motivated to succeed.
If you want to live the life you've always envisioned to have, start by working on your happiness. You're more likely to find success if your dopamine levels are up!
💡 By the way: If you want to start feeling better and more productive, we've condensed the information of 100's of our articles into a 10-step mental health cheat sheet here. 👇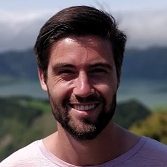 Instantly Improve Your Mental Health For Free
Thrive under stress and crush your goals with these 10 instant tips for your mental health.
Wrapping up
Happiness isn't about reaching a certain destination or achieving the biggest goals. When we are truly happy, we focus more on having meaningful connections, living in the moment, and learning the value of contentment.
How many of these characteristics do you recognize in yourself? Do you consider yourself to be a happy person? I'd love to hear from you in the comments below!