DISCOVER WHAT MAKES YOU HAPPY
what gets measured gets managed

Start tracking happiness now 

Receive the custom template for free
DISCOVER WHAT MAKES YOU HAPPY
what gets measured gets managed

Start tracking happiness now 

Receive the custom template for free
What is tracking happiness exactly?
Tracking happiness is actually very simple and takes less than 5 minutes per day.
The entire method is based on three simple ideas:
Step 1:
Determine your daily happiness rating
Rate every single day based on your feeling of happiness, on a scale from 1 to 10.
These are the most inspiring articles about Tracking Happiness
We all want to be happy every single day. So what's keeping us from being happy? This article will cover powerful and actionable methods that you can use today in order to become happy.
Sleep is becoming more important to me as I'm getting older. In this unique analysis, I have tried to quanity the effect that sleep has on my happiness.
Can money buy happiness? It's one of the most discussed questions online. I've answered this question by combining my personal finance and happiness data!
Who runs Tracking Happiness?
My name is Hugo, and I'm from the Netherlands. I have a Bachelor's Degree in Engineering, a passion for data and statistical analysis and am an expert in happiness.
I've tracked my happiness every day for 5 years in a row. And I'm now using my knowledge to inspire you to prioritize your happiness. You see, I'm a strong believer in what gets measured gets managed. I want to show you what I - and many others - have learned while tracking your happiness.
My Happiness Essays have reached thousands of people around the world and have been shared in many places.
With my data, I have inspired hundreds of others to also track their happiness. And I'm hoping this number will only grow more!
Loving words from the Tracking Happiness community
Sanjay
I have to say, I wasn't sure what to expect at first, but it was eye-opening after just a few days of consistent tracking.
Lily
The Happy Blog made me think about the negative aspects of my life that I can mitigate. Thinking about their direct effects on my life will hopefully make a positive impact.
Emily
Tracking happiness every day has become a key habit in my life, something that really helps me grow as a person!
David
You've inspired me to try journaling again, but most importantly to create my own happiness tracking spreadsheet!
Check out the latest articles on Tracking Happiness
In this month's happiness report, I will explore how exactly I come to the conclusion that friends make you happy!
In this monthly happiness report, I will explain how I got bitten by the travel bug. I´ll cover the awesome things I have seen while in New Zealand.
In this monthly happiness report, I will explain you how my relationship and traveling became the biggest contributors to my happiness!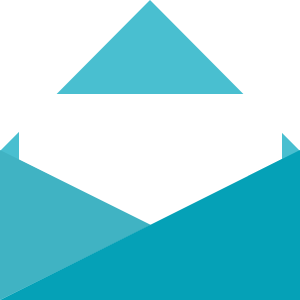 Get access to all my templates & stay up to date!
I'll send you a periodic update.
I try my best not to annoy you
I will NEVER share your e-mail