Turn Journaling into Your Most Powerful Habit
So many successful people are habitual journalers, but why? It's because journaling is the most powerful habit for mental health and success.
So why haven't you succeeded in turning journaling into your best habit yet? It's because you lack the proper guidance.
Stop struggling with self-awareness, clarity, and delayed gratification! Our course and journaling template will help you find direction in your life, crush your goals, and deal with life's challenges in the best way possible.
The Best Way To Improve Your Life
Are you unhappy more often than you'd like to admit? Do you lack a sense of direction and structure in your life?
I know how that feels because I've been there.
It all changed when I started journaling... But it wasn't just any kind of journal.
When I was 20 years old, I was your typical millennial.
I had just finished my Bachelor's degree and had no idea what I wanted out of life.
I woke up late, had no structure, and not a single positive mental habit.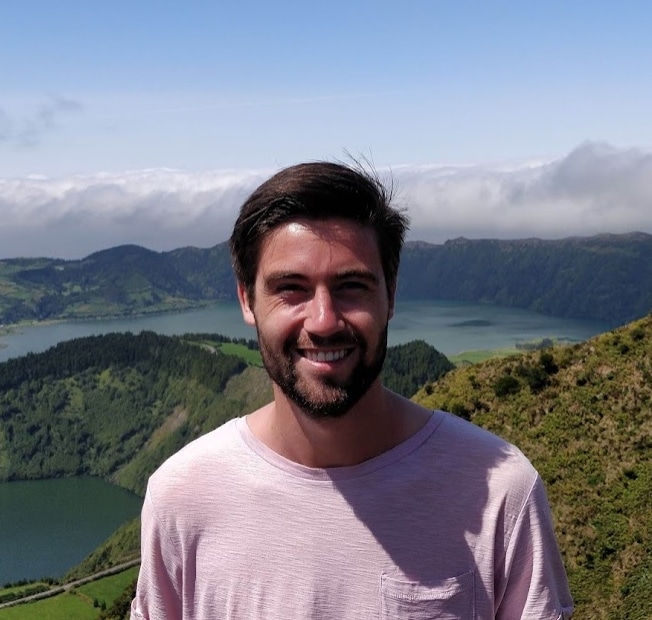 Then I started journaling... Mostly because I wanted to record my life so I'd never have to depend on my memory later.
Over time, I started reading books that showed the power of journaling. There were dozens of powerful mental health benefits to journaling that I was missing out on.
Because I was doing it wrong.
When I slowly improved my journaling routine and enjoyed these powerful benefits.
I stopped struggling with self-awareness.
I started to understand myself much better.
I found my purpose in life.
I could tap into my motivation more often.
I found structure in my life.
I learned to track my goals and finish everything I started.
I started to sleep much better.
And then I further supercharged this habit and turned it into a powerful mental health routine.
This routine helps me reach my goals every single day.
It helps me deal with stress.
And it brings structure to my life.
Frankly, I credit most of my successes to this journaling routine.
And I want YOU to experience all these benefits as well.
You Need A Journaling Habit
I've turned everything that I've learned into a simple 10-day course.
This course will explain everything to you. It will help you turn journaling into your most powerful mental health habit.
I created this course and journaling template to help you create a lifelong journaling habit that pays off big time. This course is the only guide you need on your way to becoming a truly self-aware journaling champion.
This course is for you if you want to:
Learn how to journal in a way that is most beneficial to you.
Get super structured and organized about the goals in your life.
Understand how your unconscious thought processes are impacting your decision-making.
Increase your self-awareness and be better at understanding your situations and the people around you.
Make the most educated decisions for your future, based on rationality and valuable experience.
Get better at delaying gratification and focusing on long-term goals.
Level up your existing journaling habit into a mental health awareness powerhouse.
Here's What You Get...
In-Depth Journaling Lessons
Learn everything from A to Z about journaling, from the very basics to proven methods that lead to personal growth.
Our Proven Journal Template
Copy our template and let your journal guide your decisions. Our template is designed to help you unlock greater self-awareness through its interactive dashboard.
Interactive Journal Exercises
Learn how to find the answers to life's challenges in your journal. Our exercises help you uncover yourself and simultaneously turn journaling into a lifelong habit.
Our Journaling Lessons:
Section 1: Getting Started
Start Writing (And Copy Our Template)
What To Write In Your Journal
What Are Your Journaling Goals?
The Biggest Benefits To Journaling
Section 2: Become Aware Of Negative Cognitive Processes
Cognitive Processes That Affect Your Happiness
What Is Self-Awareness?
Signs Someone (Or You) Lacks Self-Awareness
Section 3: Changing Negativity Into Positivity Through Journaling
Journaling For

Self-Awareness

Challenge Yourself To Think More Positively
Find Your Purpose In Life Through Journaling
Be Your Own Biggest Fan
Avoid Toxic Positivity
Section 4: Turn Journaling Into A Habit
How To Turn Journaling Into A Habit
What If You Skipped A Day?
Finding Structure In Your Journaling Routine
Stacking Your Habits
Section 5: Fun Journaling Techniques To Try
Journaling Techniques To Consider
Gratitude Journaling
Future-Self Journaling
Memory Journaling
Visual Journaling
Goal Journaling
Section 6: Wrapping Up
Evaluating Your Goals
Final Words
Enroll Today to Turn Journaling Into Your Most Powerful Mental-Health Habit
Secure 128-bit encryption. 30-Day Money Back Guarantee!
A 30-Day Money-Back Guarantee
Try the "Turn Journaling into Your Most Powerful Habit" course for 30 days, 100% risk-free!
If you decide this course is not right for you, just send me an email (hugo@trackinghappiness.com) before the 31st day, and I'll happily refund your full payment.
Journalers LOVE This Course And Our Template!
"I always struggle with keeping up habits, especially journaling. The exercises in your course have helped me so much in turning journaling into a habit I look forward to each day!"
- Chris
"This course was concise, informative, and trained me to grow throughout my journal. Your template was already worth the costs, but the lessons in the course really helped me turn journaling into an automatic habit for me!"
- Marie
"My dashboard from the journaling template is super interesting. It has revealed a lot of things I was struggling with unconsciously. If it weren't for journaling, I never would have been able to improve these aspects of my life."
- Sierra
FREQUENTLY ASKED QUESTIONS
Got Questions? We Have Answers!
How long does it take to complete this course?
The sections are made available on a schedule. The last section will be available on day 10. Each section comes with multiple lessons and exercises, that you need to complete by using your journal. This way, you're most likely to develop a lifelong habit throughout this course.
Can I simply copy your template and start using it?
Yes! The first lesson of this course will go through this process. Since our template utilizes Google Sheets, you'll be able to access it from anywhere, as long as you have your smartphone, tablet, or laptop with you.
Is there a money-back guarantee?
Yes. If you don't find enough value in our course, we'll refund your money. No questions asked.
Will this course help me if I already journal every day?
Yes! While this course starts with the basics, it quickly goes into "advanced" journaling tips that will help you make the most of your habit!
How do I access the course?
Once your payment is processed, you'll receive a welcome email with your username and password. You can log in at any time (forever) to access the course.
Can I complete this course without having to use your template?
Absolutely! Each lesson inside this course will be helpful, no matter what you use to journal. If you're into hard-copy journaling, you'll gain just as much from this course!
Is my data private?
Yes. Your data is never shared with 3rd parties. Our template is 100% private too. You'll copy our template and connect it to your personal email address. Only you will have access to it.
Is my credit card secure?
100% yes! We've partnered with Stripe and PayPal to handle the billing and provide secure 128-bit encryption. Your credit card data is safer with our SSL than it is buying gas or at your favorite restaurant. Your transaction is completely protected from fraud.
Enroll Today to Turn Journaling Into Your Most Powerful Mental-Health Habit
Secure 128-bit encryption. 30-Day Money Back Guarantee!