My Personal Happiness Journal
Where I share the most personal details of my life in order to inspire you to do the same.
In December 2013 - when I was 20 years old - I entered a life-changing period of my young existence. That's when I decided to start tracking happiness in my personal happiness journal. I wanted to see how my life would change, and more importantly, how my happiness would be influenced.
This happiness journal eventually became the inspiration for this website.
Therefore, it's only fitting that I share this happiness journal with you. 🙂
I want to inspire you to also start your own happiness journal! If you want any inspiration, or if you just want to know what I've been up to lately, then you're at the right address!
How does my happiness journal work?
Every day, I track my happiness on a scale from 1 to 10.
I've been doing this every day since the 1st of December 2018.
My method for keeping a happiness journal is super simple, and based on 3 easy steps:
Step 1: I measure my happiness on a scale from 1 to 10
I measure my happiness based on my gut feeling, on a scale from 1 to 10. I try to not think about it for too long, and accept the fact that accuracy is much less important than consistency.
Step 2: I determine my happiness factors
Which factors influenced your happiness, both positive and negative? I determine and write down factors that have had a significant influence on my happiness. Common happiness factors are my relationship, running, work, relaxing, tired, sick, etc.
Step 3: I keep it up and learn!
I've done this for more than 5 years now and have learned a LOT in the process. This is the goal of keeping a happiness journal. It allows me to steer my life in the best direction possible!
My happiness journal is not a typical journal. Even though I originally started journaling on paper, I eventually switched to a digital format for various reasons:
It's safer, as I have multiple back-ups. This means I can't lose my memories in a fire.
It's more convenient, as I can journal from my desktop at work, my smartphone at home, and my tablet while on holiday! I take my happiness journal with me everywhere I go!
It's easier to process and learn from my data, as you can see in my Happiness Essays.
If you want to know more about how I write my happiness journal, you can find everything you need to know on my method page. It looks a lot like this:
The content of my happiness journal!
At the end of every month, I look back at exactly what has influenced my happiness. It's the perfect moment for me to learn from what I've done well and what I've done wrong.
These lessons are shared on these pages here on Tracking Happiness.
You can find every single post in my Happiness Journal right here:
The first official month of the Spring season was VERY good to me. I really enjoyed spending time with my girlfriend outside in the sun. We were finally settled in our new apartment and spent our time relaxing as much as possible. Yes, March was a fantastic month for my happiness and I would like to show you why!
Wonder what my happiness looked like in February 2018? This post shows you exactly why February was a much better month when compared to January. Let me explain what factors made me a happier person in February!
After having dated for almost 5 years, it was about time my girlfriend and I started living together! We were moving in to the apartment we had found in December. It was a very busy time, which was negatively influenced as I got a pretty big fever. I want to show you how this affected my happiness!
I have analysed my entire year of happiness 2017. This allows me to look back at all the factors that had an influence on my happiness. I want to use this data as much as possible, to make sure I know exactly how to make 2018 an even better year!
I spent most of the month December apartment hunting with my girlfriend. It was a pretty busy month, but I still was very happy! December was a great month, certainly thanks to spending quality time with my family! I want to show you exactly how these factors effected my happiness in December!
When my girlfriend went abroad to travel for a couple of weeks, I was left in the Netherlands without my biggest source of happiness. LUCKILY, I found happiness in other happiness factors, namely my music and friends! I want to show you exactly how these factors influenced my happiness in November 2017!
October 2017 was a very happy month for me, with an average happiness rating of 8,02. This was caused by a great amount of time spent doing the things I am passionate about. It was a very relaxing October for me, and I want to show you exactly how this influenced my happiness!
This post covers what a hellish wisdom tooth hole infection – an abscess – did to my happiness. The day it got removed was one of the most painful days of my life.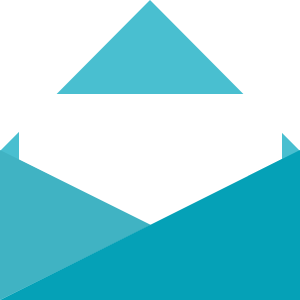 You can be happier. Discover how with my free template!
Track your happiness every day
Learn more about what makes you happy
Receive my custom template for free
Who runs Tracking Happiness?
My name is Hugo, and I'm from the Netherlands. I have a Bachelor's Degree in Engineering, a passion for data and statistical analysis and am an expert in happiness.
I've tracked my happiness every day for 5 years in a row. And I'm now using my knowledge to inspire you to prioritize your happiness. You see, I'm a strong believer in what gets measured gets managed. I want to show you what I - and many others - have learned while tracking our happiness.
My Happiness Essays have reached thousands of people around the world and have been shared in many places.
With my data, I have inspired hundreds of others to also track their happiness. And I'm hoping this number will only grow more!