Everybody likes a success story, a new study or an interesting survey (okay, most people at least).
Now that we've reached the final section of the Learn How To Be Happy blog, it's finally time to show:
Actual case studies of people who have followed parts of this guide on how to be happy.
New survey results and interesting data studies
Interviews with some of the most inspiring people about happiness
Over the years, I've been lucky enough to meet people from all sorts of backgrounds and talked with them about happiness. What did we have in common? We all wanted to understand 100% of our happiness and get happier in the process.
Justin shares his experience with Tracking Happiness
A little while ago, I got to know Justin. We started talking when he e-mailed me with some questions about how to track your happiness.
As we got to know each other better, he shared how he was able to find happiness again by working (hard) on creating habits and writing down his thoughts and progress.
This is what he had to say:
I've had the pleasure of using Hugo's happiness tracker for a couple of months now. The happiness tracker changed my life.

I've talked about this process to a few friends and family. I hope others can see how even minor entries can lead to huge changes. Start slowly by tracking your weekends or your Mondays. I've found that when you try to document every day, it'll be difficult to carve out time with the list of other responsibilities you might have.

If you have any questions, I know Hugo is always helpful and responds right away to emails. If I can ever be of any help or simply want me to listen to your story, please feel free to reach out.
If you want to read more about Justin's inspiring story, here's his full case study.
Sanjay shares his experience with Tracking Happiness
Here's another actual example of how a friend of mine found happiness again. I got to know Sanjay as he started to track his happiness, in addition to writing down his thoughts and journaling. He found happiness once he ended a toxic relationship, which he only realized was the culprit once he wrote down exactly what he was unhappy about.
This is what Sanjay had to say:
Around the time I started tracking my happiness, I was trapped in a toxic relationship. I didn't realise it at the time though, so I kept trying my best to fix things, not realising that my girlfriend didn't want our relationship to improve.

Looking back, there were many warning signs: The verbal abuse, the deception, irresponsibility and lack of mutual respect. I ignored many of these signs because I really wanted the relationship to work.

During this time, I became extremely unhappy and my happiness data indicated that I was at an all time low. Even though it was clearly this relationship that was causing most of it, I couldn't bring myself to leave.

Eventually, I reached my breaking point and left her for good. I had also been living in an extremely pessimistic environment up until then, and I left that too. My happiness levels started shooting upwards and began to stabilise.

Looking back on my journal from that period, it astounds me that I allowed myself to stay in that situation for so long. I could see from the way I was writing about my experiences at the time that I was completely blind to the real issues in my life and wasn't thinking rationally.
If you want to read more about Sanjay's story, here's his full case study.
Professional happiness analyst Alejandro shares his experience
One day, I received a comment from Alejandro Cencerrado, who turned out to be a happiness expert at the Happiness Research Institute in Copenhagen, Denmark.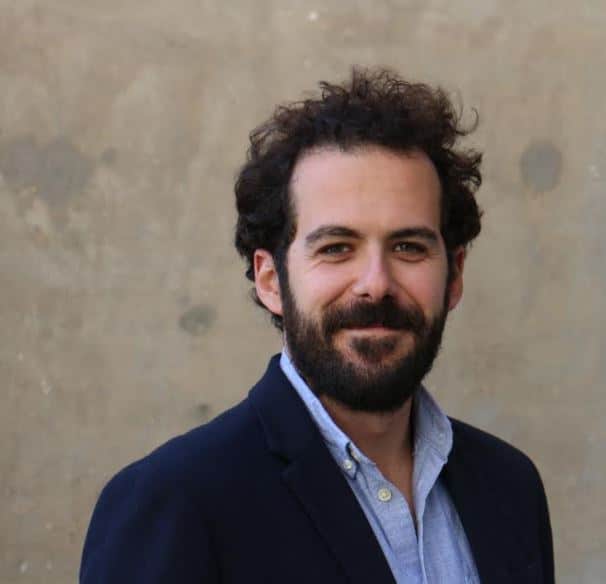 It turned out that he is just as excited about tracking happiness as I am! Here's why:
I have been tracking my own happiness for 13 years (more specifically, at the time I am writing this, I have been tracking it for 4,920 days).

If I have to give some advice based on my data, it's that feeling "blue" once in a while is an inherent part of life, and that the best thing you can do is just to accept it; you can not be happy forever (neither unhappy).
There were a lot of things that we talked about, which I summarized in this interview.
Want to share your story about happiness?
I'm always looking for more stories!
If you feel like you have a good story to share, or if you want to show others what you've learned on your way to happiness, I'd be honored to talk to you.
Even if you just want to say hi or start a discussion, I'm all ears!
You can either send me an email at [email protected] or alternatively, sign up below for a more structured approach!
Founder of Tracking Happiness and lives in the Netherlands. Ran 5 marathons, with one of them in under 4 hours (3:59:58 to be exact). Data junkie and happiness tracker for over 6 years.