Personal Info: Who am I?
I have been tracking my personal happiness for almost 5 years now. It is my mission to inspire others to start tracking their happiness as well.
When I go to bed at night, I dream of a world where everybody is fully aware of what makes him or her happy. If everybody is able to make informed decisions with the happiest outcome, the world would be a much better place. Because in the end, we all just want to be happy, no?
Am I happy? YES, and I plan to do everything in my power to keep it that way.
I am a 25-year old guy from the Netherlands.
I feel very lucky to have a great family, a small group of close friends and a lovely girlfriend. My parents gave me a great and stable childhood and I feel like I experienced all the typical challenges a "90's kid" had to face.
Yes, I loved to climb the biggest trees as a kid.
Yes, I was socially awkward for a LONG period of my youth.
Yes, I got addicted to silly internet games (think Runescape).
And most importantly: yes, I was a very happy kid when growing up.
When it was time to choose what I wanted to do for the rest of my life, I decided on engineering. Civil engineering, to be correct.
Why? I always liked math and physics and some online tests told me I would probably enjoy being an engineer. Also, my dad was - and still is - an engineer by heart, which had a pretty significant impact on my decision.
I eventually earned my Bachelor's degree in civil engineering in 2014 at the age of 21. It was suddenly time for me to find a job!
I found one relatively quickly, as it turned out that the world generally needs more engineers. As of September 2014, I am proud to be an engineer at a marine contractor!
That's great and all, but what about your true passions??
Even though I generally like my work, I don't consider it to be one of my passions. And by that I mean: it's not one of my main sources of happiness.
Then what are my passions?
Well, I have a couple of passions that provide a pretty clear image of who I am.
Spending time with my friends, family and girlfriend
Even though I consider myself to be an introvert, I really value spending time with the people I love. So when it comes to my girlfriend, family or close group of friends, I really like to spend my time with them!
That said, I am actually NOT very outgoing. I tend to do pretty well on my own. People who know me would describe me as quite a "loner". I actually need some alone time every now and then. And I'm more than okay with that!
Anyway, my friends, family, and girlfriend all have a very positive effect on my happiness. Therefore, I am very passionate about spending quality time with these people!
I always played a bunch of soccer as a kid. I mostly liked it, I moved up the teams and practiced weekly, but it was never something that I was really passionate about. It never fully clicked.
At one point, I was even the slightly chubby goalkeeper. You know, the position where your true lack of soccer skills is the least obvious to anyone.
I decided that I would try a sport which can be practiced individually: Running.
Some people really have a love-hate relationship with running. I'm not one of those people.
Ever since I started running, I have found out that I freaking love it. I can get extremely happy with a nice long run after a busy day at the office. It is one of the biggest factors to my happiness.
When I started running marathons I quickly decided to stop playing soccer and focus on running altogether. Running was everything I wanted: I could challenge myself without being dependent on a team of players and it actually had a great therapeutic effect on me.
Long story short: I love it so much, that I have finished 4 marathons since I started running and I'm not planning to stop any time soon!
Growing up with an older brother had a significant influence on me. Every night, when I was put to bed by my parents, I heard my brother listening to music in his room. I gladly copied his love for the typical nineties rock music. I remember when I first heard ´Creep´ by Radiohead, and thought "hey, that sounds different but cool".
When I got my hands on Radiohead's entire bibliography, my first real passion started to take shape: Music.
Not long thereafter, I was the kid in school that did not listen to the standard tunes they played on the radio.
Instead of fist bumping to some new EDM song, I got my goosebumps from music that my peers would think of as boring.
Being the introvert that I am, instead of trying to find people with similar taste in music, I withdrew to my bedroom and picked up the acoustic guitar my parents had laying around. With help from the internet, I slowly began my journey into learning to play the guitar.
That was 10 years ago.
I can now confidently say that I know a handful of songs. In the meantime, I started singing, picked up the electric guitar and have recently started learning the piano as well!
Music has become a great outlet for me, and it has a beautiful effect on my happiness.
Now that you know who I am, I'd love to learn more about YOU!
What are your passions? What makes you happy? I'd love to hear from the tracking happiness community!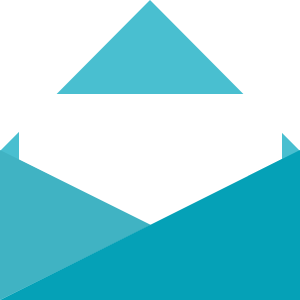 Get access to all my templates & stay up to date!
I'll send you a periodic update.
I try my best not to annoy you
I will NEVER share your e-mail